We have a friendly team of highly skilled and experienced professionals. Our nail technicians and hairdressers are some of the best in Vancouver, guaranteeing you a luxurious and delightful experience at Elle Yaletown.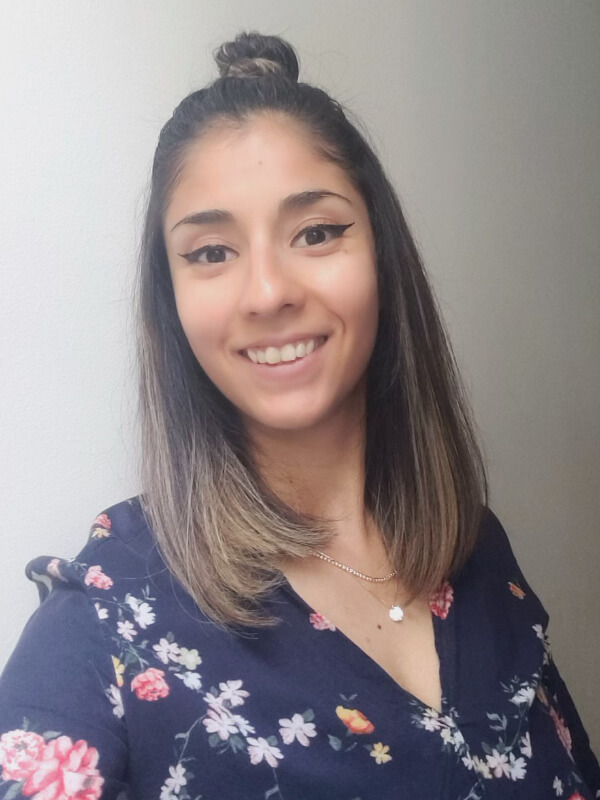 Laura has been a professional nail technician for over 7 years, earning herself double certifications after completing comprehensive training both in Mexico and Canada. Fluent in Spanish and English, she is skilled as a fantastic listener and conversationalist and has gained a reputation for being one of our most attentive technicians. In her time off Laura enjoys spending time with her fur-baby dog named Bacon.
Monica is our whirlwind nail art machine! After leaving uni and her career in restaurants to pursue her creative side, Monica travelled to Japan to study the artistry of becoming a nail technician. She uses her prior restaurant experience to create a unique fusion in the way she serves her clients at Elle. Her drive to continually develop in this industry makes her one of our most in-demand technicians. If you hear infectious laughter across the salon, we can almost guarantee its coming from Monica!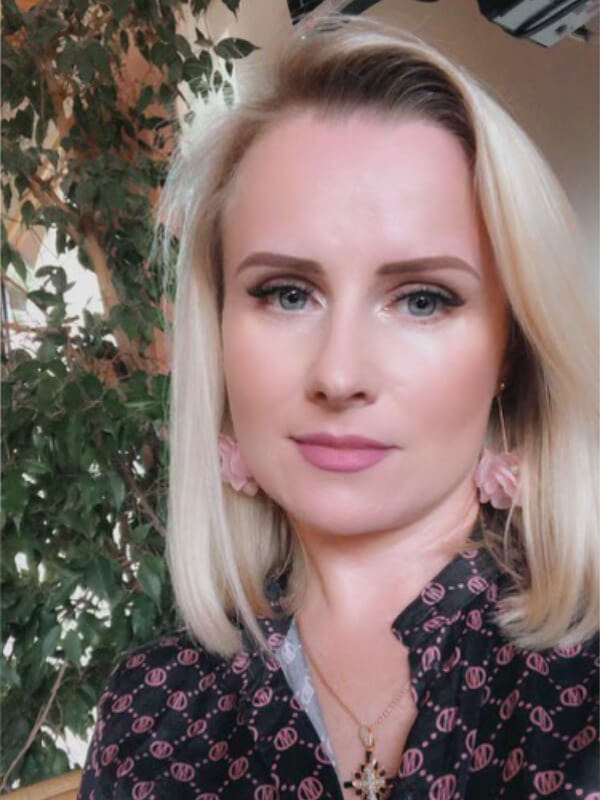 Krystina is a lady of many talents, fluent in English, Polish, Russian and Ukrainian! Eager to continue her professional development, she has attended multiple nail courses over the last 5 years and is able to perform our whole range of nail treatments. Krystina is known for her attentive and warm nature, leaving her clients feeling thoroughly pampered and cared for.
Anna has been in the industry for 15 years and has a passion for creativity! For her, nails are not just work, they are a big part of her life. She has had an incredible journey within our industry, from competing in European championships to teaching in Ukraine! Whether its crafting intricate designs or providing impeccable manicures, her goal is to make every client leave feeling confident and beautiful. Anna is also fluent in Ukrainian, Polish and English.
Kate has worked in the industry for over 17 years, perfecting her skills and working her way up to teaching others. She can perform our whole range of treatments but particularly specializes gel extensions and corrections of defects in natural nails. Whether it's creating the perfect French or correcting any natural flaws, Kate ensures you leave with that perfect mani or pedi! Kate is also fluent in English, Russian and Ukrainian.
Also qualified as a nurse, Lisa has a passion for all things health and beauty! She was born in Ukraine and has worked as a nail technician in Poland, Ukraine and now Canada. She is committed to continual professional development and is inspired by bringing beauty and joy to people. Her sweet nature is sure to leave you feeling cared for and thoroughly pampered.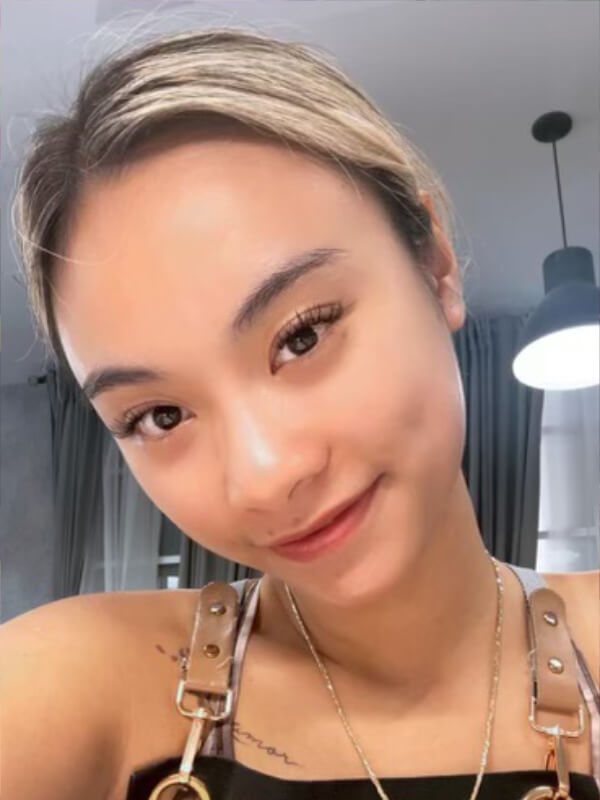 Moving to Canada 5 years ago, Tracy began her nail technician journey. A natural perfectionist, her passion lying in creating simple, classy, and flawless looking nails for her clients. She is known at the salon as the life of the party and always eager to please, so she is sure to make you feel welcome at Elle. She is also fluent in Vietnamese and English!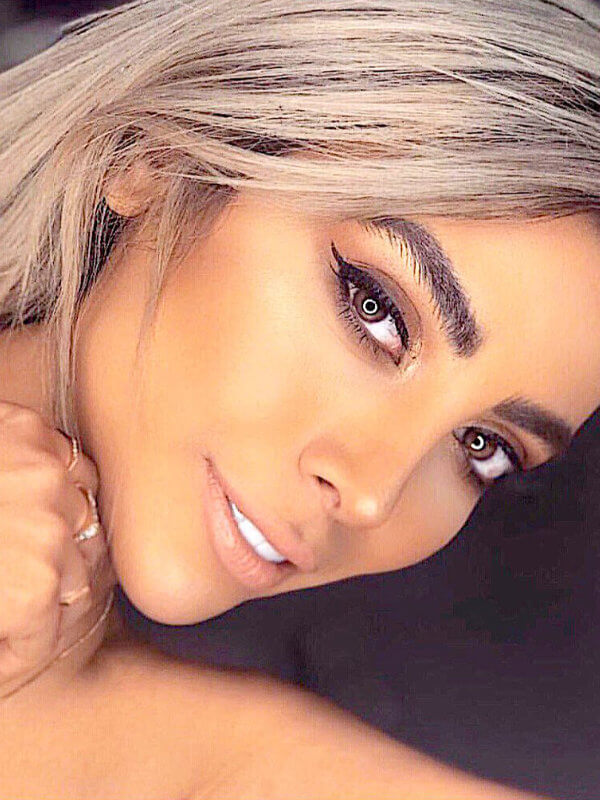 Parisa is fluent in Farsi and English, and has been a professional nail technician for over 10 years after completing her training in Iran. Her favourite colour is pink and she has a passion for classic, clean and sexy looking nails. She is in demand as our French manicure queen so we recommend booking ahead!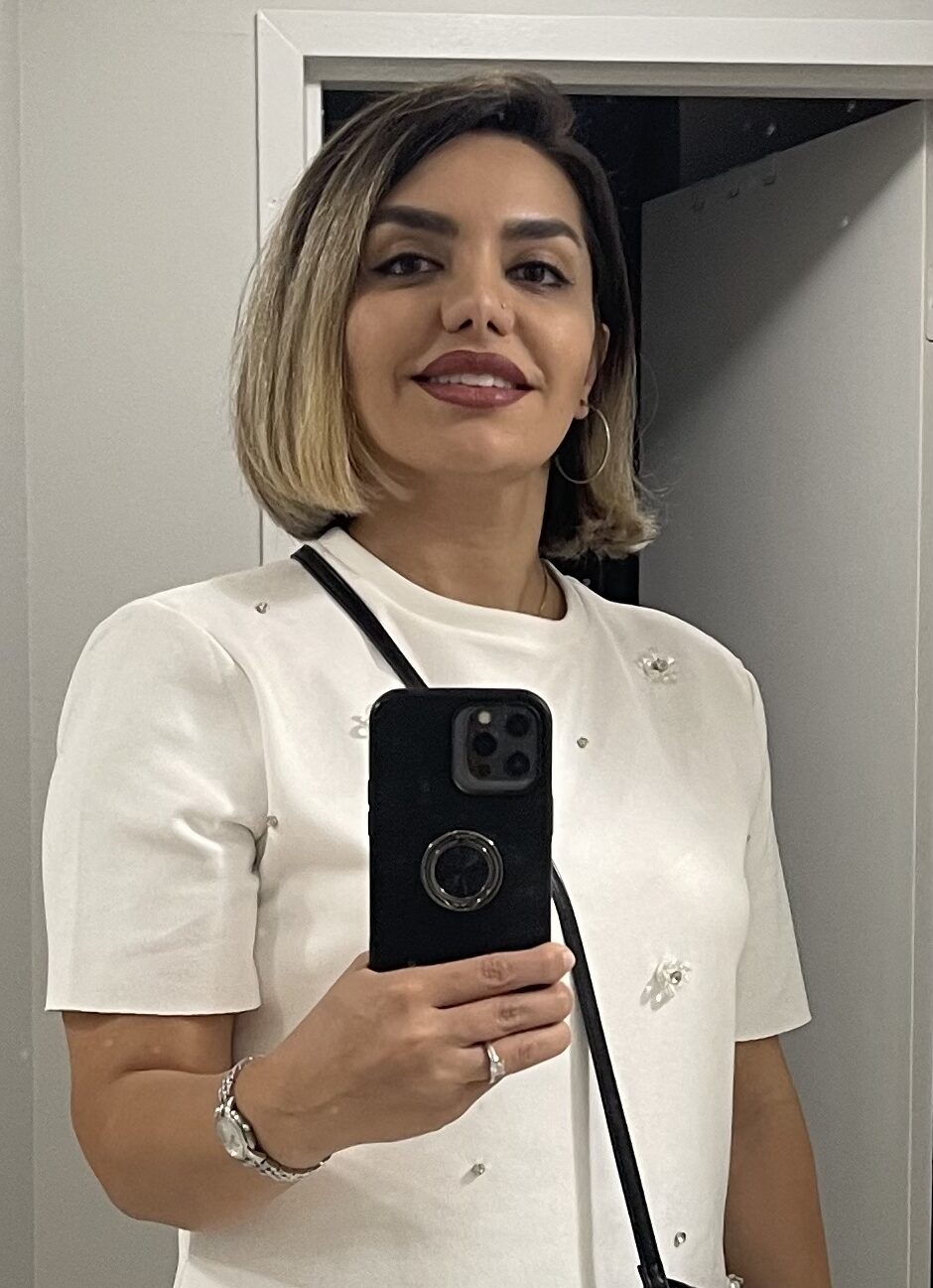 Farzaneh is also fluent in Farsi and English, and has been a professional nail technician for over 10 years after completing her training in Iran. She particularly enjoys creating beautiful nail art, including that perfect french finish! Qualified to perform every treatment, she gets booked up quick!
Our Salon Manager Miranda began her journey in the beauty industry at just 14 years old!
Qualified first as an esthetician and then continuing her training as a nail technician, Miranda built her way up to owning her own multiple award-winning salon back in the English countryside.
She arrived in Canada just over two years ago and has a keen interest in exploring the outdoors and all things country with her golden retriever Ginny!
It was Linda's passion as a young girl to open her own salon, in which she started her own one stop shop beauty salon, Elle Yaletown 5 years ago. As a new and young business owner, she went through many obstacles like covid-19, but with her resilience and hard work ethic, she was able to keep Elle Yaletown going strong. Linda is not only a young business owner, but she is a dog mom to 2 Pomskies, Dennis & Daisy. A mother to her 1 year old son, Dayton & pregnant with identical twin boys! Lastly, she is a fiancé to David.
Aside from running her business and her busy life, she enjoys her sleep and her early morning silence.
"I got my nails done by Laura just over 2 weeks ago for my Wedding. She did an amazing job helping me figure out what the best design and colours could be for what I envisioned. This is the first time my nails have held up this long and still look really good, which is a miracle since I work with my hands.
Best service I've gotten in a really really long time. Thank you Laura."
Madlaina Gruber
"It was my first time ever getting gel extensions and I LOVE them! Anna did a very good job and I will definitely be coming back to get my nails done again sometime soon!!"
Iza Mils